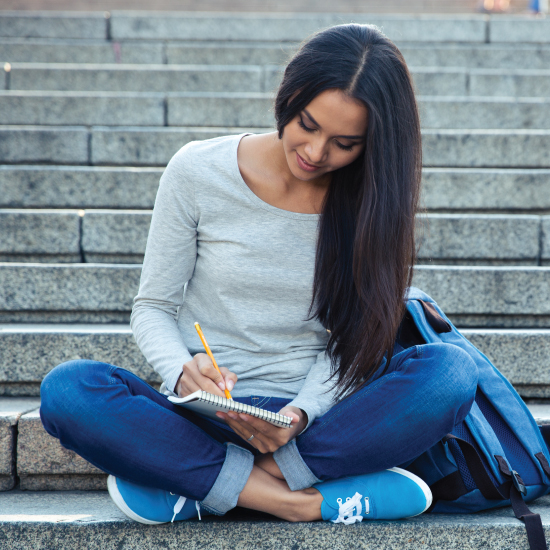 Student Checking
$25 Cash Rewards
Up to two times per year, with a 3.50 or higher GPA
Student Checking
Being a student can be both rewarding and challenging. With a Guardian Credit Union student checking account, you don't need to worry about additional challenges. We'll make your financial life easier. Plus, we'll give you the opportunity to earn cash rewards, with a qualifying GPA.
---
Your Debit Card

Your Debit Card

A GCU Discover® debit card makes it easy to pay right from your account wherever you go.
Save for Something Special

Save for Something Special

Vacation, the holidays, you name it: our club accounts make it easy.
Start Your Auto-Buying Journey

Start Your Auto-Buying Journey

Search for cars, figure your monthly payment, and get pre-approved.
Students ages 13-17 require an adult 18 years or older to be joint on membership/s. Joint member may be removed when the minor turns 18. Student checking accounts will automatically change to Free 4 U checking at the age 25 of the primary member. No member privilege allowed. See the
Member Privilege Brochure
for reference. $25 cash reward earned for having a GPA (Grade Point Average) of 3.50 or higher. To claim reward, proof of GPA with current report card and/or transcripts including numerical score and course credits must be provided. If you are unable to provide this documentation, contact your local branch for further guidance. Reward must be claimed within 60 days from end of grading period date and can be claimed up to 2 semesters per year. Reward only available for the grading period during the account opening and thereafter. Program rules and qualification may change at any time at the discretion of Guardian Credit Union. If a school ID is not available, student must provide a current school transcript, report card, class schedule or state registration at time of account opening. Membership eligibility applies for all individuals on account. A $5.00 savings account is required. Guardian Credit Union membership is open to those living or working in Milwaukee, Waukesha, Washington, Ozaukee, Racine, Kenosha and Walworth Counties. Student ID must be provided at account opening.
You are now leaving Guardian Credit Union
You will be linking to another website not owned or operated by Guardian Credit Union. Guardian Credit Union is not responsible for the availability or content of this website and does not represent either the linked website or you, should you enter into a transaction. We encourage you to review their privacy and security policies which may differ from Guardian Credit Union.
You will be redirected to
Click the link above to continue or CANCEL
homebanking.guardiancu.org
cs.loanspq.com
onlinebanking.guardiancu.org
mypayrazr.com
app.loanspq.com
app.consumer.meridianlink.com